The Missouri Academy of Family Physicians Partners in Health program recognizes community and corporate supporters as not only partners in family medicine but also recognizes their commitment to providing quality healthcare to Missourians. Learn more about the program on page 5 of our media kit. MAFP is not responsible for the content below.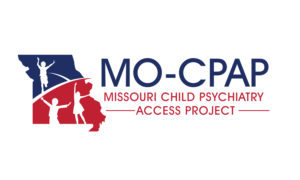 Missouri Child Psychiatry Access Project (MO-CPAP)
Visit our site and learn more: https://medicine.missouri.edu/departments/psychiatry/research/missouri-child-psychiatry-access-project.
The Missouri Child Psychiatry Access Project (MO-CPAP) builds capacity within primary care settings to treat and manage the behavioral health needs of patients ages 0 to 21. With 75 percent or more youth receiving behavioral health care from a primary care provider, MO-CPAP is designed to help ensure those providers have the resources, tools, and support they need — including free consultations and care coordination. By enrolling and participating, primary care physicians receive access to same-day telephonic consultations with a child and adolescent psychiatrist within 30 minutes of a call or scheduled at their convenience, follow-up care coordination to help connect patients with referral services to community-based behavioral health care and other resources for treatment, and ongoing education and training with the opportunity to earn free CME credit(s). Visit our webpage to learn more and enroll in this free program.
Enroll now at https://showmeportal.missouri.edu/redcap/surveys/?s=3A3TC8YFYX.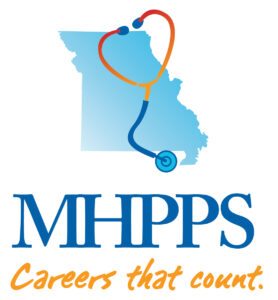 Missouri Health Professional Placement Services (MHPPS)
Missouri Health Professional Placement Services 'MHPPS' is a non-profit statewide health care program that focuses on workforce development, recruitment, and retention in rural and underserved areas of Missouri. We partner with safety-net providers and health care systems throughout Missouri to help health professionals find a community that best fits their personal and professional needs. MHPPS is dedicated to addressing health workforce shortages in Missouri's most vulnerable communities.
Ask us about Financial Incentive Programs such as Loan Forgiveness and Loan Repayment.