The Missouri Academy of Family Physicians Partners in Health program recognizes community and corporate supporters as not only partners in family medicine but also recognizes their commitment to providing quality healthcare to Missourians. Learn more about the program on page 5 of our media kit. MAFP is not responsible for the content below.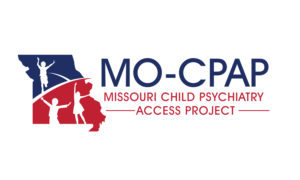 Missouri Child Psychiatry Access Project (MO-CPAP)
Visit our site and learn more: https://medicine.missouri.edu/departments/psychiatry/research/missouri-child-psychiatry-access-project.
The Missouri Child Psychiatry Access Project (MO-CPAP) builds capacity within primary care settings to treat and manage the behavioral health needs of patients ages 0 to 21. With 75 percent or more youth receiving behavioral health care from a primary care provider, MO-CPAP is designed to help ensure those providers have the resources, tools, and support they need — including free consultations and care coordination. By enrolling and participating, primary care physicians receive access to same-day telephonic consultations with a child and adolescent psychiatrist within 30 minutes of a call or scheduled at their convenience, follow-up care coordination to help connect patients with referral services to community-based behavioral health care and other resources for treatment, and ongoing education and training with the opportunity to earn free CME credit(s). Visit our webpage to learn more and enroll in this free program.
Enroll now at https://showmeportal.missouri.edu/redcap/surveys/?s=3A3TC8YFYX.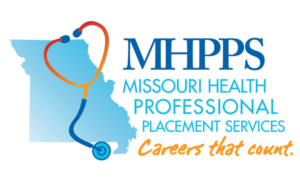 Missouri Health Professional Placement Services (MHPPS)
Website: https://www.mhpps.org/.
MHPPS is a non-profit statewide health care program that specializes in workforce development, recruitment, and retention. We place special emphasis on the rural and underserved areas of our great state! Ask us about complimentary lunch-n-learn presentations, how to find a job in Missouri, loan repayment, and more! You can also check our online Financial Incentive Program Finder tool at: https://www.mhpps.org/For-Healthcare-Professionals/Financial-Incentive-Programs.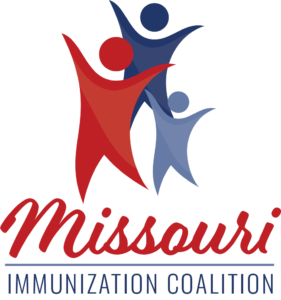 Missouri Immunization Coalition
Website: https://moimmunize.org/
It is almost back to school time, so let us talk about children and vaccines! Children behind on their vaccination schedule due to the pandemic should catch up on vaccines. The Missouri Immunization Coalition (MIC) is Missouri's only statewide, independent organization committed to keeping Missourians healthy through immunizations by elevating the essential role vaccinations play in reducing the spread of vaccine-preventable diseases and promoting health for all Missourians. For the latest vaccination schedule for children pre-K through grade 12, check out MIC's Back-to-School website page. There you will find answers to frequently asked questions and a link to our Back-to-School Toolkit. This toolkit contains back-to-school assets available to you to help spread our message of vaccination through social media and other platforms. As parents prepare for their children to head back to school, they need to make sure
vaccinations are on their to-do list. The Missouri Immunization Coalition exists to reduce the spread of vaccine-preventable diseases through immunization education, advocacy, promotion, and statewide collaborative partnerships.
Access to the Missouri Immunization Coalition's Back-to-School web page and toolkit can be found here, https://moimmunize.org/back-to-school/.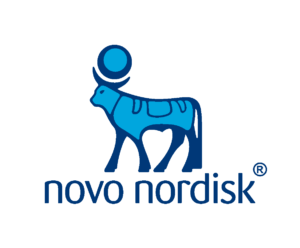 Novo Nordisk
Website: www.novomedlink.com/
Diabetes:
We are committed to driving change to improve treatment options for people living with diabetes – from more effective medicines to better delivery systems that make management simpler and more convenient.
Obesity: www.rethinkobesity.com
The Tug-of-War of Weight Management: Why periods of weight loss and gain are part of the weight-loss process. 
Obesity is a serious chronic disease and an epidemic.  Our treatments are part of a comprehensive approach to weight-loss management. Novo Nordisk helps you manage patient outcomes with the education resources, clinical data, and product information you need, whenever you need them. If you have education or resource needs, you can contact Carrie Davis at 859-351-9864 or camd@novonordisk.com.