The Missouri Academy of Family Physicians Partners in Health program recognizes community and corporate supporters as not only partners in family medicine but also recognizes their commitment to providing quality healthcare to Missourians. Learn more about the program on page 5 of our media kit. MAFP is not responsible for the content below.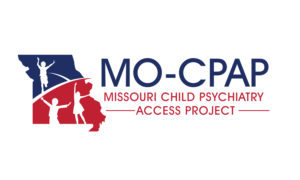 Missouri Child Psychiatry Access Project (MO-CPAP)
Visit our site and learn more: https://medicine.missouri.edu/departments/psychiatry/research/missouri-child-psychiatry-access-project.
The Missouri Child Psychiatry Access Project (MO-CPAP) builds capacity within primary care settings to treat and manage the behavioral health needs of patients ages 0 to 21. With 75 percent or more youth receiving behavioral health care from a primary care provider, MO-CPAP is designed to help ensure those providers have the resources, tools, and support they need — including free consultations and care coordination. By enrolling and participating, primary care physicians receive access to same-day telephonic consultations with a child and adolescent psychiatrist within 30 minutes of a call or scheduled at their convenience, follow-up care coordination to help connect patients with referral services to community-based behavioral health care and other resources for treatment, and ongoing education and training with the opportunity to earn free CME credit(s). Visit our webpage to learn more and enroll in this free program.
Enroll now at https://showmeportal.missouri.edu/redcap/surveys/?s=3A3TC8YFYX.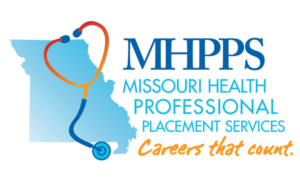 Missouri Health Professional Placement Services (MHPPS)
Website: https://www.mhpps.org/.
MHPPS is a non-profit statewide health care program that specializes in workforce development, recruitment, and retention. We place special emphasis on the rural and underserved areas of our great state! Ask us about complimentary lunch-n-learn presentations, how to find a job in Missouri, loan repayment, and more! You can also check our online Financial Incentive Program Finder tool at: https://www.mhpps.org/For-Healthcare-Professionals/Financial-Incentive-Programs.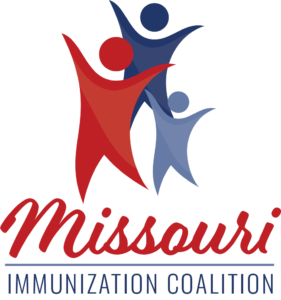 Missouri Immunization Coalition
Website: https://moimmunize.org/
The Missouri Immunization Coalition (MIC) is Missouri's only statewide, independent organization committed to keeping Missourians healthy through immunizations by elevating the essential role vaccinations play in reducing the spread of vaccine-preventable diseases and promoting health for all Missourians. The MIC is dedicated to keeping Missouri healthy by building awareness for vaccines, educating healthcare providers, and advocating for policies that protect all Missourians with the goal of increasing vaccination rates throughout the state.
Membership in the Coalition is free and open to physicians, nurses, pharmacists, public health professionals, business leaders, policymakers, and community organizations working to promote immunizations, prevent disease, and protect Missourians through immunization education, advocacy, promotion, and statewide collaborative partnerships.
If you are interested in becoming a member, apply at https://moimmunize.org/members/.