The Missouri Academy of Family Physicians Partners in Health program recognizes community and corporate supporters as not only partners in family medicine but also recognizes their commitment to providing quality healthcare to Missourians. Learn more about the program on page 5 of our media kit. MAFP is not responsible for the content below.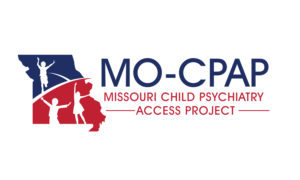 Missouri Child Psychiatry Access Project (MO-CPAP)
Visit our site and learn more: https://medicine.missouri.edu/departments/psychiatry/research/missouri-child-psychiatry-access-project.
The Missouri Child Psychiatry Access Project (MO-CPAP) builds capacity within primary care settings to treat and manage the behavioral health needs of patients ages 0 to 21. With 75 percent or more youth receiving behavioral health care from a primary care provider, MO-CPAP is designed to help ensure those providers have the resources, tools, and support they need — including free consultations and care coordination. By enrolling and participating, primary care physicians receive access to same-day telephonic consultations with a child and adolescent psychiatrist within 30 minutes of a call or scheduled at their convenience, follow-up care coordination to help connect patients with referral services to community-based behavioral health care and other resources for treatment, and ongoing education and training with the opportunity to earn free CME credit(s). Visit our webpage to learn more and enroll in this free program.
Enroll now at https://showmeportal.missouri.edu/redcap/surveys/?s=3A3TC8YFYX.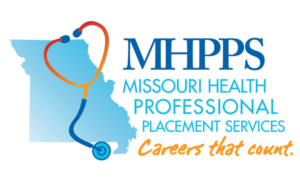 Missouri Health Professional Placement Services (MHPPS)
Website: https://www.mhpps.org/.
MHPPS is a non-profit statewide health care program that specializes in workforce development, recruitment, and retention. We place special emphasis on the rural and underserved areas of our great state! Ask us about complimentary lunch-n-learn presentations, how to find a job in Missouri, loan repayment, and more! You can also check our online Financial Incentive Program Finder tool at: https://www.mhpps.org/For-Healthcare-Professionals/Financial-Incentive-Programs.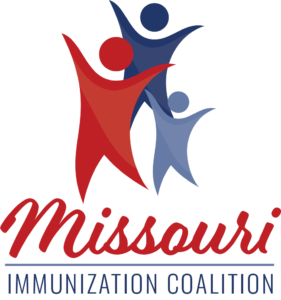 Missouri Immunization Coalition
Website: https://moimmunize.org/
Register today for the Missouri Immunization Coalition's (MIC) third annual statewide conference, the 2023 Missouri Immunization Conference. The theme of this year's conference is Vaccines: The Building Blocks of Better Health. The conference will be held April 26-27 at the Holiday Inn Executive Center in Columbia, Missouri.
The 2023 Missouri Immunization Conference brings together bright minds to give talks that are action-oriented on a wide range of subjects related to immunizations to foster learning and inspiration, as well as provoke conversations that matter and actions that lead to increased vaccination rates for Missourians. This year's keynote speaker is Dr. Robin Wisch, MD, U.S. Food and Drug Administration (FDA). See all the presentation topics and the Missouri Immunization Conference agenda on the registration page.
In addition to thought-provoking presentations, there will be ample time to visit with exhibitors, network, and break bread with colleagues from around the state. Join MIC at the 2023 Missouri Immunization Conference!
Registration Page: https://web.cvent.com/event/88417fb3-fbb1-493f-b190-a73bf479efa3/summary?dm_t=0%2C0%2C0%2C0%2C0.