Resources
This page includes links to relevant health care sites. Please contact the Missouri Academy if you find any inactive links or have suggestions for inclusion.
Career Opportunities
The Missouri Academy partners with the following companies to provide career opportunities for family physicians.
FPJobsOnline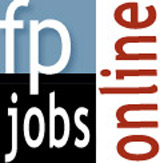 FPJobsOnline is a powerful online resource for Family Physicians seeking employment and practices looking for qualified candidates. Powered by the HEALTHeCAREERS Network and state Family Physician organizations, FPJobsOnline not only extends your reach to FP candidates at the state and local level but gives you access to qualified nurses and allied professionals to staff your entire practice.
PDMP
Register here for the St. Louis County Prescription Drug Monitoring Program
Users must create an account before registering and  will be asked to upload one of the following:
License
Employer-issued ID
Employment verification letter
Questions? Please contact AWARxE/Appriss Technical Support at 1-844-947-8526 with any questions or concerns about navigating the system. Technical Support is available 24 hours a day, 7 days a week. Please contact the St. Louis County PDMP Coordinator at PDMP.DPH@stlouisco.com or 314-615-0522 with any questions.
Missouri Academy Partners
AAFP
Ask & Act Tobacco Cessation Program
Core Content Review
FamilyDoctor.org
State of Missouri Departments
Missouri Board of Healing Arts
Missouri Bureau of Narcotics and Dangerous Drugs
Missouri Department of Health and Human Services
Missouri Department of Insurance
Missouri Department of Mental Health
Missouri Department of Social Services
MO HealthNet

Legislature
Missouri Senate
Missouri House of Representatives
U.S. Senate
U.S. House of Representatives
Federal Departments
BNDD – Bureau of Narcotics and Dangerous Drugs
CDC – Centers for Disease Control and Prevention
CMS – U.S. Department of Health and Human Services
DEA – U.S. Drug Enforcement Administration
HealthCare.gov
NIH – National Institute of Health, Office of Dietary Supplements