My Journey to Become a Family Physician
Jennifer Allen, MD, Hermann
The long and winding road that led me to the medical career I have today started when I was 3 years old. Someone asked me what I wanted to be when I grew up and I said, "A doctor." That simple statement came from my heart. I believe I was called way back then to do this great work. Saying it out loud was reinforced over and over as I grew up. I had the great fortune to grow up during the heyday of medicine, when doctors owned their own practices and had full scope careers. My mom was a nurse so I spent a lot of time around the hospital. I got to see some of the most amazing St. Louis area physicians perform their craft and hear wonderful stories at the dinner table. I remember listening with my full attention to my mom talk about a kid in a motorcycle accident whose foot was amputated at the ankle.  The great Dr. E. R. Lerwick was part of the team that reattached it. I actually got to watch him perform surgery when I was 13 years old. I wanted to be a vascular surgeon, like him. I also wanted to be Marcus Welby, MD, Quincy, Doogie Howser, Dr. Westphall from St. Elsewhere…the list is long. My path, early on, was fairly direct. I worked hard in high school and applied to 3 Universities: the 6-year program at UMKC, Washington University and St. Louis University.
I was the first person in my family to go to college, so I really did not know what I was getting into. I was accepted to all three, yet in the back of my mind I was terrified so I chose not to go to UMKC. I remember rationalizing, "What if I got half-way through and didn't like it?" At the traditional colleges, if I changed my mind I could do something else. I don't know if that was prophetic or a self-fulfilling prophecy; but, change my mind I did.
I started Washington University in the fall of 1987. It seemed that everyone at Wash U wanted to go to medical school. The pressure was intense. Everyone was a biology major or chemistry major. Everyone had been top of their class in high school. I didn't like chemistry. This is very disconcerting when the dream you've had since age 3 hinges on getting a solid B or higher in chemistry at the most prestigious university in the Midwest! Lucky for me, I had to take a freshman level anthropology course. This is where my path "diverged in the wood". I didn't have the luxury of looking very far down it at the time.  But, I definitely took the one less traveled that year at Wash U!  We had a lecture from a forensic odontologist and I was home! After that lecture, I spent every waking moment trying to figure out how to become 'Quincy' without going to medical school! I thought forensic anthropology would be the key.
I declared my major in anthropology. I loved that program of study – the bones, the artifacts, the history, the antiques! I still wanted to go to medical school until my junior year, when I had a mid-life crisis (at age 20).  I traded in my dean's list designation for a leave of absence. I worked and  decided to try being a paramedic. I took the classes and tests and became an EMT. I was considering going for the firefighter program when I realized I needed to go back to graduate at Wash U. Looking back now, I realize I was avoiding that bear of a test most med-school wannabes take their junior year in college, the MCAT. I skipped it. When I went back, I didn't have to take it and no one said a word about medical school.
Then I got married. My husband at the time didn't encourage medical school and I didn't protest. I graduated with a degree in anthropology, minor in biology and promptly went to work at the medical school as a research assistant. Then life got going. I had my first child. I went to work every day and did cellular and genomic research at Wash U at the medical school campus. I hated it. I am a people person and I was working with dead mice, harvested tissue, petri dishes and vent hoods. Not fun.
I had my second mid-life crisis in 2 years! When I investigated what I could do with my degree in anthropology.  It didn't seem practical to join a dig and go to Egypt. The Peace Corps wasn't an option.  Becoming a history teacher would take 4 more years.  But SLU had a one-year program in nursing. Hmmmm – this would get me back to people, caring for people.  This was interesting and only 1 year. I thought, "You can do anything for a year".
I went to St. Louis University School of Nursing where I graduated in a year with my BSN and went to work as a floor nurse in a small hospital in St. Peter's. I loved being a nurse – LOVED IT. However, once you want to be a doctor, it is hard to keep your place in the hierarchy that is hospital healthcare. I wanted to do more.  I needed to know more. Again, medical school was not an option and seemed like an impossible mountain. Then I heard about this advanced nursing role called nurse practitioner (NP). This would allow me to provide care like a doctor, but as a nurse! It didn't take as long and it looked like the best of both worlds to me at the time. I started my MSN the summer of 1996 and had two more babies in the next 3 years. I worked full time while finishing my Master's and sat for my Adult Nurse Practitioner license the winter of 1999. I got my first job the spring of 2000 in Hermann, MO working for two wonderful family doctors in a privately owned family practice that was in its fourth generation. They still performed surgery – hysterectomy, cholecystectomy, repaired hip fractures, and delivered babies.  They ran the ER, did x-ray in the office, and dispensed medicine. Just like Marcus Welby! It was awesome. I learned so much. But I also learned that I didn't know enough.
I needed to be a Family NP (FNP) so I took some classes at Northern Kentucky University in pediatrics and took the FNP exam. This broadened my scope and I learned more and more through practicing with Dr. Workman and Dr. Shaw. Those old dreams of being a doctor came back from time to time, but I wrestled them away. I had too much life now with three children and a career. There was no time for more.
As it happens, God has a plan. In the winter of 2007, I had an encounter that would change my life forever. A dear patient of mine really wanted me to be a doctor and asked if I would go to medical school if she paid for it!  After trying all the ways possible to turn this down, with support from my friends and my family, I decided to consider accepting. That simple shift in my thinking opened my heart and gave me the greatest joy. I was going to medical school – I was going to be a doctor! You can't just drop out of society to go to medical school at 38 years old with 3 children and divorced.
So, I chose an international program called Oceania University of Medicine (OUM). This allowed me to stay in the U.S., use the power of the internet to be in class, do my studies, and be a wife and mom. My clinical rotations were in ACGME certified locations and OUM is ECFMG certified. I completed the program in 4 years, slightly off cycle as we were blessed with a fourth baby half-way through! I applied for residency and was accepted to Mercy Family Medicine Residency in St. Louis. I am still thrilled to have been trained in that historic program amongst the greatest family doctors I know. I was chosen to be a Chief Resident, a true honor to me.
Now I am a country doctor, in that little town of Hermann where I was mentored by multigenerational family doctors, in my own private direct care practice. Before she died, I asked my benefactor, "Why me?" She said, she thought she would make more of a difference making me a doctor, than adding a wing onto the hospital. I have known since I was 3 years old that this is my true passion, my true calling.  There is no greater privilege than being a family doctor.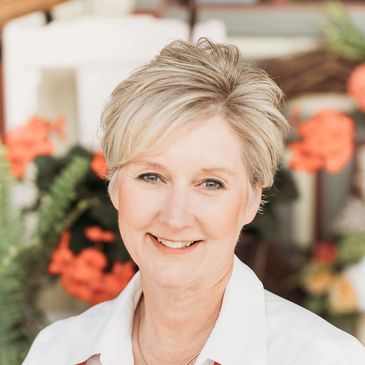 Dr. Jennifer Allen is a direct primary care family physician in Hermann and Washington, Missouri.  Dr. Allen is board certified in family medicine.  She is a graduate of Oceanic University of Medicine, and completed residency at Mercy Family Medicine Residency, St. Louis.