Useful Resources
American Academy of Family Physicians Links
Other Links
Missouri Family Medicine Residency Programs
Capital Region Medical Center Family Medicine Residency

Address: 1125 Madison Street, Jefferson City, MO 65101
Phone: (573) 632-5013
Website: www.crmc.org/employment/family-medicine-residency/
Daniel Gibson, DO, Program Director
Morgan Schiermeier, MD, Assistant Program Director
Charlie Dowell, Family Medicine Residency Coordinator cdowell@crmc.org
CoxHealth Family Medicine Residency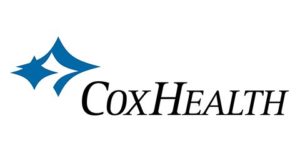 9-9-9 full-scope training, unopposed, community-based program.
Level 1 Trauma and Stroke Center and Open ICU.
CoxHealth is home of Children's Miracle Network.
Patient-Centered Medical Home Level III; largest clinic in Springfield with clinic first initiative
Specialty clinics include minor surgery, coloposcopy, OMT, peds, addiction, hep C, dermatology, mindfulness, ultrasound
Broad inpatient training.
OB care includes exposure to high-risk obstetrics, surgical OB training.
OB Fellowship offered.
Curriculum in wellness & humanities, ethics, mindfulness, dermoscopy, operative obstetrics.
Elective rotations designed to meet your needs.
Residency pays all licensure fees and certifications in ACLS, ALSO, ATLS, BLS, NRP, PALS, STABLE.
Moonlighting opportunities.
Paternity and Maternity research elective.
Physician as Patient elective.
Up-to-Date and Dynamed subscription provided.
Benefits include: smart phone allowance, CME allowance, relocation allowance, fitness membership, Step 3 reimbursement, lab coats provided and laundered, monthly food allowance plus access to food in physicians' lounges.
Springfield has a low cost of living compared to suburban areas in Missouri and is home to Bass Pro and Cardinals Minor League Baseball.
What to love about Springfield: parks, jogging, biking trails, farmers market, Battlefield Mall, unique restaurants, performing arts, First Friday Art Walk, variety of churches, great housing
Located near lakes, rivers, hiking, Branson, and only three hours away from KC and St. Louis.
Recent graduate practices include: Hospitalists, Outpatient Only, Outpatient w/ OB including C-sections, Urgent Care, Direct Primary Care, Outpatient/Inpatient, Academic Medicine, Sports Medicine, International Medicine.
CoxHealth Address: 1423 N. Jefferson Ave., #A-100
Springfield, MO  65802-1917
Phone: (417) 269-8729
Fax: (417) 269-8750
Website: www.coxfmr.com
Shelby Hahn, MD, Program Director
Rhonda Robinson, Program Administrator
Sarah Martin, Assistant Program Administrator
Sheri Price, Residency Coordinator (Scheduling), Sheri.Price@coxhealth.com
Paula Reeves, Residency Coordinator, Paula.Reeves@coxhealth.com
Freeman Family Medicine Residency
Address: 1102 W. 32nd St.
Joplin, Missouri 64804
Phone: 417-347-6612
Fax: 417-347-3775
Website: https://www.freemanhealth.com/graduate-medical-education
Barbara Miller, MD, FAAFP, Program Director
Mariam Akhtar, MD, Associate Program Director
Stephanie Lea, Program Coordinator srlea@freemahealth.com
HCA Healthcare Kansas City Program/Lee's Summit Medical Center

The HCA Healthcare Kansas City/Lee's Summit Medical Center Family Medicine Program is a newly accredited residency entering its second academic year in the summer of 2023. We will be a 6-6-6 program in the summer of 2024.
Our mission is to develop the next generation of competent and compassionate physicians as well as physician leaders.
Our mission is accomplished through excellence and innovation in education, clinical practice, scholarship and service, while expanding residents' perspectives to be inclusive of cultures, values, and ideals.
Driven by a 'Clinic First' mentality, our program provides the best opportunities for education from the wealth of resources we have in our area, and couples them with an outstanding, energetic faculty.
Residents and faculty work as a team, but also care for their own patient panels, in our outpatient office, Lee's Summit Family Medicine.
We are the only residency in our region to offer the American College of Lifestyle Medicine Curriculum.
Our residents work in different locations throughout the metropolitan area to get exposure to a wide variety of patients with different factors which impact their healthcare.
Each resident is provided a laptop and an iPhone for their work.
There is an orientation stipend of $1,000 and a meal stipend of $950.
Address: 600 NW Murray Road Suite 204 Lee's Summit, MO 64081
Phone: 816.434.3678
Website: hcamidwest.com/locations/lees-summit-medical-center/graduate-medical-education/
Program Director: Lawrence Gibbs, MD, MSEd, FAAFP
Program Coordinator: Christopher Pyle Christopher.Pyle@hcamidwest.com
Mercy Family Medicine Residency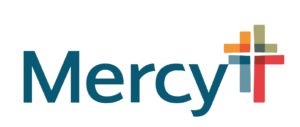 The Family Medicine Residency is a three-year, university-affiliated program sponsored by a large, active community teaching hospital. The Family Medicine program is accredited by the ACGME with Osteopathic Recognition. Six residents enter the program each year. The faculty consists of 10 family physicians, a psychologist, and 3 clinical pharmacists. The faculty and residents practice in a state-of-the-art facility located near the hospital. This enhances the residents' learning experience by ensuring the ready availability of faculty at all times and by having residents and faculty see patients side-by-side.
The mission of Mercy Family Medicine Residency is to develop future family physicians by modeling exceptional patient care for all ages in our community within an environment of collaboration and inclusion while honoring the gift of life. We encourage our residents to be not only excellent clinicians but also community leaders who emphasize health equity.
Education is also provided in a variety of inpatient and outpatient settings. Over the course of three years, this education moves more from the inpatient to the outpatient setting, progressively modeling the role of a practicing family physician.
Mercy Hospital – St. Louis Address: 
12680 Olive Blvd., Suite 300,  St. Louis, MO 63141
Phone: (314) 251-8950
Fax: (314) 251-8889
Website: https://www.mercy.net/healthcare-education/graduate/st-louis/family-medicine/
Northeast Regional Medical Center Family Medicine Residency

Address: 315 S Osteopathy Ave, PO Box C8502, Kirksville, MO 63501-6401
Phone: (660) 626-2222
Fax: (660) 626-2470
Website: www.nermc.com/family-medicine-residency
Gary Bruning, DO, Program Director
Chandra Pierson, Program Coordinator CPierson@atsu.edu
Research Family Medicine Residency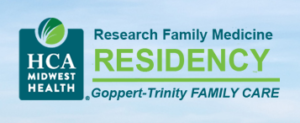 12-12-12 Unopposed, community-based residency program started in 1974; majority of rotations take place in our sponsoring institution, Research Medical Center, a 511 bed tertiary care hospital that is a Level 1 Trauma Center.
Modern Family Medicine Center recognized by the National Committee for Quality Assurance (NCQA) as a Level 3 Patient Centered Medical Home.
Pediatric rotations at Children's Mercy Hospital – which is consistently ranked among the leading children's hospitals in the nation.
Strong interactive lunch/lecture clinical topic immersions, journal club/EBM Mastery as well as longitudinal office, hospital inpatient and OB/Newborn curriculum.
Optional "Tracks" are offered for residents with special interests in Obstetrics and Integrative Medicine and OMT Track for Osteopathic residents that wish to maintain neuromuscular skills.
Diverse (largely underserved) patient population with strong exposure in hospital medicine (including ICU admission privileges and management), high-risk obstetrics, and outpatient chronic disease management.
International Medicine electives are available with stipend assistance.
Residents become certified in BLS, ACLS, NRP, PALS, ALSO, STABLE and FCCS. ATLS is optional.
Residents are provided laptops and cell phones.
Salaries are competitive with biannual meal stipends and free membership to on-site fitness center.
Research Medical Center is easily accessed via an intra-city highway system. Residents live in a variety of KC-Metro regions – ranging from urban neighborhoods close to the hospital (Country Club Plaza, Brookside, Waldo, River Market) to suburbs such as Lee's Summit, North Kansas City, or Johnson County.
Goppert -Trinity Family Care Address:
6675 Holmes, Suite 450, Kansas City, MO 64131
Phone: (816) 995-3070 or (816) 276-7650
Fax: (816) 276-7090
Website: researchresidency.com/
SSM Health Saint Louis University Family Medicine Residency - St. Louis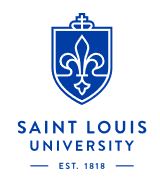 Recruiting residents for the Class of 2027.
Ambulatory practice in a Federally Qualified Health Center, Inpatient rotations in an excellent Community Hospital, and Academic Strength as a University Residency Program.
Excellent personalized education and close faculty mentorship in a collaborative setting.
Emphasis on Urban Underserved Health Care with innovative Longitudinal Underserved Community Curriculum.
Emphasis on Integrated Behavioral Health with longitudinal Family Medicine Behavioral Health Collaborative Curriculum.
Community-oriented primary care with an ethnically and socio-economically diverse patient population.
Academic excellence with 100% ABFM pass rate.
Maternity care, sports medicine and addiction medicine concentrations available.
Attention to resident well-being and personal and professional leadership skills.
Strong pediatric curriculum with busy ambulatory, inpatient, and ER experiences.
Four elective months, including International Medicine option.
Academic base in the Saint Louis University School of Medicine and strong research department can prepare you for a career in academic family medicine.
Medical and Dental insurance is available at no cost to the resident and family.
$1000 CME allowance and one-week CME time to use in PGY2-3 years.
St. Louis is ranked among the top 10 most affordable cities by Forbes and US News, offering the free St. Louis Zoo (ranked #1 in the nation), Saint Louis Art Museum, Museum of Westward Expansion, Saint Louis Science Center, Missouri History Museum, Grant's Farm, Anheuser-Busch Brewery, Cahokia Mounds, City Museum and more. Enjoy the Missouri Botanical Gardens, step back in time at the Museum of Transportation, or enjoy festivals in beautiful Forest Park, one of the 17 largest urban parks in the United States.

SSM St. Mary's Health Center Address:
6420 Clayton Road, Room 2234, St. Louis, MO  63117
Phone: (314) 951-7240
Fax: (314) 951-7234
Website: familymedicine.slu.edu/residency
St. Luke's Family Medicine Residency

Address: 232 S Woods Mill Rd, Chesterfield, MO 63017
Phone: (314) 966-9491
Website: www.stlukes-stl.com/DesPeres/health-professionals/
University of Missouri Columbia Family Medicine Residency

Mission – Training capable, compassionate family physicians in an environment of mutual respect based in real-world experiences. We reinforce values of ethical practice, community orientation, personal/professional balance, and lifelong learning.
Tradition of Excellence – MU Family Medicine Residency has graduated over 450 residents since our program began in 1975. Our graduates are national leaders in geriatrics, sports medicine, public health, academic medicine, and health care administration. Recognized annually as one of the top family medicine departments in the country by US News in its America's Best Graduate Schools Report.
Most Wired – MU Health Care has received HIMMS Analytics' Stage 7 designation for the most advanced level of electronic medical records. MUHealthe, our online patient portal, offers patients the ability to schedule appointments and communicate with health care providers online.
Patient-Centered Medical Care – MU Health Care clinics have received the highest level of recognition for their patient-centered care from the National Committee for Quality Assurance (NCQA). Our medical home is team based and includes behavioral health consultants, pharmacists, dieticians and nurse care managers who focus on quality and safety.
Diverse training environments – Our 14-14-14 program offers inpatient training within a Level 1 Trauma Center, and a Women's & Children's Hospital. Outpatient continuity clinics are offered in rural, urban, and FQHC locations.
Personalized Training – Residents are encouraged to maximize elective time in order to pursue individual passions. Many have completed concentrated studies in rural and international medicine as well as maternity care, procedures, ethics, hospital medicine, and sports medicine.
Unrivaled level of dedication in faculty and administrative personnel who are committed to training the next generation of family physicians. Our Program Director, Dr. Erika Ringdahl, received national recognition as the Outstanding Residency Director in Family Medicine for 2015.
Benefits of a large academic institution with a smaller community feel. Free AAFP membership, licensure, laptop computer, ALSO, NRP, rural trauma, ACLS certifications, lab coats, professional photo, and meals.
Progressive – Columbia ranks highly in several polls in top 100 most livable cities in America, Top 10 Best College Towns in America, 2018 Cities with the Lowest Cost of Living in Amercia. Enjoy all the energy, diversity, restaurants, cultural and sporting events of a college town without the traffic, increased cost of living and other problems associated with a larger metropolitan area.
Department of Family and Community Medicine Address: One Hospital Dr, DCO32.00, Columbia, MO  65212
Phone: (573) 882-6061
Website: medicine.missouri.edu/departments/family-and-community-medicine/residency
University of Missouri - Bothwell Family Medicine Residency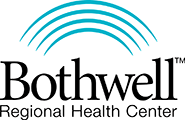 The Bothwell-University of Missouri Rural Family Medicine Residency trains service-oriented, evidence-based family medicine physicians to provide outstanding care and leadership for rural patients and their communities.
Bothwell Regional Health Center:601 East 14th Street, Sedalia, MO 65301
Phone: (660) 829-6652
Fax: (660) 827-7676
Website: www.fcm.missouri.edu
Misty Todd, Program Director
Ellie Ann Euer, Program Coordinator EEuer@brhc.org
University of Missouri Kansas City Family Medicine Residency

Mission Statement – Training to our learners that provides for clear understanding and engagement in the work of the discipline of family medicine while respecting and meeting the individual needs of learners.
Unique – 12/12/12 residency. Comprehensive, unopposed, community hospital with large academic institution affiliation.
ACGME Osteopathic recognition and focus offered. Other areas of focus: Women's Health, Information Technology, Integrative Medicine, Sports Medicine.
Curriculum Highlights – Full one-month orientation for interns, 4 electives, 5 blocks of Maternal Care, POCUS, wellness, practice management curriculum integrated longitudinally.
Training – Advanced Life Support in Obstetrics and Neonatal Resuscitation Program is provided to all PGY1 residents on site. OMM Training is provided to those residents on the Osteopathic Focused Track during their PGY1 year.
Location – All of the benefits of Kansas City being an innovative, vibrant and exciting metropolitan area. Nestled next to beautiful Lee's Summit; Money Magazine ranked one of the top 50 best places to live in the U.S. in 2016 and top in Missouri!
Truman Medical Center Lakewood – A truly unique facility for training FM physicians; variety of ambulatory clinics (primary and specialty care), Inpatient Med/Surgical, ER, L & D, Pediatrics with Level 2 NICU, Geriatrics with Long-term care on property, Inpatient Geri-Psych and Med Detox.
Clinical Rotations at Children's Mercy Hospital and TMC- HSD- Level 1 trauma center.
Clinic – Bess Truman FMC is a NCQA Level 3 Recognized PCMH. Team includes: students, residents, faculty, NPs, MAs, LPNs, RN care managers, care coordinators, social worker, Integrated Behavioral Health experts, Pharm D and in-clinic phlebotomy with point of care testing. Additional FM clinics include: Procedures, Maternal Care, Dermatology, Sports Med, OMT, Peds, Anti-coagulation, Women's health.
Scholarly Activity: Consistent excellent output of Resident/Faculty scholarly activity. The Department has a part-time research assistant and onsite clinical medical librarian.
Fellowships: Sports Medicine, Geriatrics and Advanced OB.
Residents receive $1000 CME money and 5 CME days to use in PGY 2-3 years.
Residents are provided with a meal allowance that they can use in the cafeteria and Roasterie café located in the hospital.
Residents are provided an iPad and keyboard, professional photo and labcoats, Step 3 paid for in PGY1, on-site fitness center for $10 per year fee and an on-site Montessori preschool is available.
Truman Medical Center Lakewood Address:
7900 Lee's Summit Road, Kansas City MO 64139
Phone: (816) 404-7751
Email: FamilyMed@umkc.edu
Website: med.umkc.edu/fm
Joseph "Lane" Wilson, MD, Program Director
Terry Winbush, Residency Program Coordinator
Michelle Klein, Student Clerkship Coordinator Klein@uhkc.org