MAFP has been working to bring more opportunities to earn CME at your convenience. We are constantly developing new programs and are excited to announce the launch of live virtual CME opportunities.  These interactive sessions will be presented live via Zoom meetings to encourage learner participation. 
Registered attendees will recieve a confirmation email and the Zoom meeting link for your session prior to the event.
Tuesday, March 16, 2021 | 7-9 p.m. | 2.0 CME Credits
Leadership for Physicians – Build High-Performing Teams with Emotional Intelligence
• Learn how the Human Behavior Model can help understand team members and patients faster and more completely. 
• Attendees will become more self-aware, have better self-management skills, and a higher social awareness.
2021 Vaccine Updates / Including COVID!
• Review the Missouri COVID-19 vaccine roll-out including successes and challenges. 
• This session will also address overall vaccine hesitancy and resources to use with patients to overcome hesitancy.
MAFP Member Price: $40 | Non-member Price: $50 | Residents & Students: Free
Thursday, March 25, 2021 | 5-7 p.m. | 2.0 CME Credits
Update on Ankylosing Spondylitis
Learn the incidence and prevalence of Ankylosing Spondylitis (AS) 
Discuss the symptoms and signs of AS
Identify treatments as well as the risk of comorbidities on AS
Strategies for Working with the Uninsured
Learn how to develop a DPC model for the un/underinsured.
Present alternatives to traditional health insurance and discuss the benefits of family medicine with no insurance involvement.
MAFP Member Price: $40 | Non-member Price: $50 | Residents & Students: Free
Friday, April 23, 2021 | 12-4 p.m. | 4.0 CME Credits
Identifying Emotional and Social Trauma in Your Patients
Learn the medical impact to a patient with past social, emotional, and/or physical trauma and how to identify those patients.
Identify the role of mindfulness in approaching symptoms of a patient with triggering of sympathetic nervous system.
The Impact of School on COVID-19 Transmission
Provide data on the risk of COVID-19 transmission in K-12 schools and the rate of infections in children
Discuss the impact of virtual school on children
How You Can Help Missouri's Medical Students
Learn about accessible resources to enhance teaching skills and how to integrate students into clinical workflows
Discuss the ABFM's Performance Improvement Precepting Program
Explore strategies for connecting with medical schools within the state to develop mutually beneficial teaching relationships
Getting to Blood Pressure Goal During Quarantine: Team Based Hypertension Care
Discuss key components and implementation for a self-monitoring blood pressure (SMBP) program
Learn telehealth strategies in electronic health records to maximize hypertension monitoring and control
MAFP Member Price: $75 | Non-member Price: $100 | Residents & Students: Free
MAFP's Virtual CME Series is Sponsored by: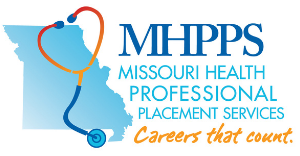 Interested in presenting? Submit a proposal here. For more information, contact Bill Plank.
MAFP is a CME Approved Provider
The Missouri Academy of Family Physicians applies for AAFP Prescribed Credits by the American Academy of Family Physicians. Physicians should claim only the credit commensurate with the extent of their participation in the activity.
AMA/AAFP Equivalency: AAFP Prescribed credit is accepted by the American Medical Association as equivalent to AMA PRA Category 1 Credit™ toward the AMA Physician's Recognition Award. When applying for the AMA PRA, Prescribed credit earned must be reported as Prescribed, not as Category 1.