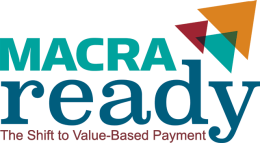 Click here to access MACRA-related resources to ease the road to success in 2017
(Published January 4, 2017 – AAFP)
AAFP Responds to MACRA Proposed Rule
AAFP sent the Centers for Medicare & Medicaid Services (CMS) a detailed letter in response to the proposed rule titled, "Medicare Program; Merit-Based Incentive Payment System (MIPS) and Alternative Payment Model (APM) Incentive Under the Physician Fee Schedule, and Criteria for Physician-Focused Payment Models." In addition the AAFP created an executive summary of this response, posted an article on AAFP News, and issued a press release.
Are you MACRA Ready?
Dr. Filer Announces MACRA Ready
Watch AAFP President Wanda Filer, MD, unveil MACRA Ready.
MACRA in a Minute
Want information on MACRA, but only have a minute? Start here with this 60-second overview.
Meet MACRA
MACRA is the future of health care. Find out what MACRA means for you and your practice.
FAQ
Watch the Modules
AAFP News Updates
Learn how the AAFP News will keep you update to date on how MACRA will affect you
Important Dates
MACRA's rollout will be here sooner than you think. Here's your chance to familiarize yourself with the payment reform timeline.
MACRA-NYMS


Get familiar with all the acronyms used in the new world of MACRA. Let us help you wade through the alphabet soup with our acronym guide.


MIPS Readiness Assessment
The Merit-based Incentive Payment System will consolidate three existing quality reporting programs and add one new performance category; take steps to gauge how ready you are today for the 2019 implementation.  Take the readiness assessment.
AAFP Has Your Back
The AAFP is your one-stop resource for everything MACRA. As new MACRA details become available, count on the AAFP to keep you informed. Sign up for email updates here.